Body, Heart, Mind, Soul & Spirit

Weekend workshop Led by Silvija Tomčik, Croatia
October 14-16, 2022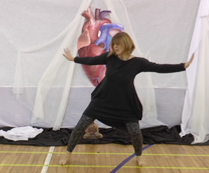 "5Rhythms practice is a journey towards freeing the body,
expressing the heart, emptying the mind,
awakening the soul and embodying the spirit." Gabrielle Roth

This is an invitation to your intimate investigation of
how Flowing unlocks the body,
how Staccato opens up the heart,
how Chaos liberates the mind,
how Lyrical opens the door of the soul and
how Stillness inaugurates the spirit.

On this 5Rhythms weekend workshop we will explore how each of the 5Rhythms is connected to these 5 different parts of us: Body, Heart, Mind, Soul and Spirit.

I belong to my body.
My body belongs to the dance.
I commit to my heart.
My heart is committed to the love.
I am co-creating with my mind.
My mind is co-creating with the mystery.
I am connecting to the nature of my soul.
My soul is connected to the nature of all things
I breathe my spirit alive.
My spirit lives in my breath. My spirit dances with my breath.

Prerequisites: 20 hours of Waves classes or 1 Waves weekend workshop
This workshop counts as 1,5 days of Waves and 1 day of Heartbeat towards the Teacher Training.

When: October 14-16, 2022
Friday, 19:30-22:00
Saturday, 11:00-18:00
Sunday, 10:30-17:00

Costs:
Full price: € 180

Payment details: NL94 TRIO 0338 4634 53 (D.E.M. Hoog)
BIC code Triodos Bank is TRIONL2U
Please mention "workshop Silvija Tomčik" and your Name.

Discount 20% for 5Rhythms Teachers and Spaceholders.
(Workingteam price: € 100. Fully booked)

Venue:
Pagodedreef 4, 3564 XS Utrecht (maps)
bus: travelplanner ns.nl

Lunch:
There's a panini cafe at 9 minutes walking distance: https://paninofresco.nl

Supermarket:
Dirk van de Broek (13 minutes walking distance), some biological foods

Biological stores in Utrecht Center:
Ekoplaza: Troosterhof 6-7 or Amsterdamsestraatweg 15
Odin: Adelaarstraat 48 or Biltstraat 62-64

Or bring your own lunch :)
We will provide hot water, tea and vegan bouillon powder for warm drinks (bring your own cup!)

Health:
As the workshop is approaching we recommend you boosting your health in any way that works for you. If you feel any symptoms of the flue/cold (also if you are feeling strangely tired) please do not join the workshop. Thank you for this level of self-responsibility.

What to bring?
- water bottle & your own cup for tea. We will provide herbal tea & hot water for vegan bouillon
- your own lunch
- several layers of clothing to put on and off during dances, breaks and sharings. Plaid if needed
- towel; showers are available in the changing rooms

Dancers for Dancers, Carpool & Place to sleep offer
When you have a car and are willing to pick up dancers from the railway station, or when you have a place to sleep, Please go to this page

Cancellation:
Whenever you need to cancel before the workshop starts, we refund you your contribution minus the € 70 deposit.
Cancelling the day the workshop starts (Friday oct 14 - Sunday oct 16) no refund will be possible.

Registration/information: Dorine Hoog (+31) (0) 6 44 154 372, dorine@dorinehoog.nl
Silvija Tomčik, Certified 5Rhythms® Teacher (Waves and Heartbeat level) and Member of the Teaching Staff of 5Rhythms® Global.
Silvija has been organizing 5 Rhythms for 20 years and teaching regularly both nationally and internationally for the last 16 years. She brings her passion in a grounded way, teaching in a clear and imaginative way, blending humour with wisdom.
"Silvija embodies 5Rhythms in the most natural, humbling and human way. Her life is her inspiration for the dance floor and in that way her teaching goes straight to the heart. Recommended!" Pauline Van Hezik, 5Rhythms teacher
Heated tents and small cabins are available for rent. Rates go up from € 115/ 2 nights (1-4 persons)
The dance space is on a 30-40 minutes bicycle drive or 20 minutes car drive.
Or walk to Bilthoven station (about 10 minutes) take the train to Utrecht Central Station and walk in less than 10 minutes to the venue.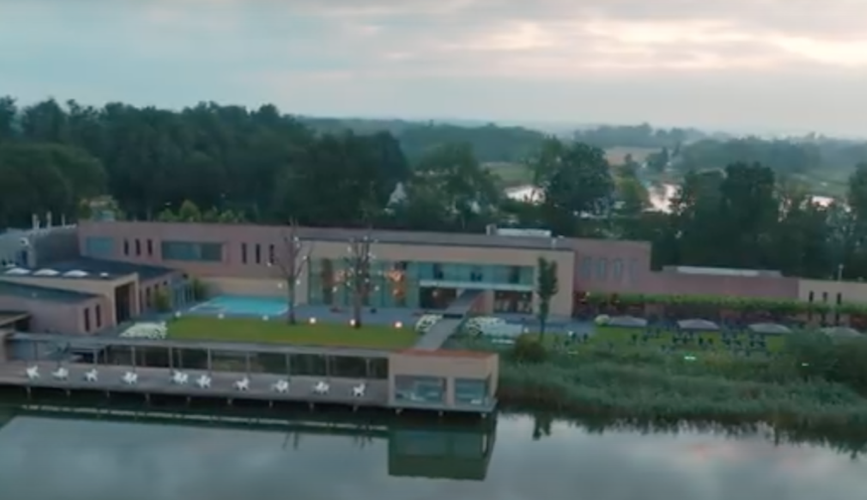 SAUNA
On Saturday there's a possibility to go to the Sauna
Spa Sereen
Saturday evening entree € 32,50
Westbroekse Binnenweg 2a, 3612 AH Tienhoven (Maarssen)
______________
Silvija Tomčik, Zagreb
Silvija Tomčik, was introduced 22 years ago to Gabrielle Roth's teachings through her book Maps to Ecstasy. It was a powerful encounter, which motivated Silvija to begin searching for teachers of the 5Rhythms to begin her dancing path. Since then she has been organizing 5Rhythms workshops in Croatia bringing it for the first time to this part of the world. At the time she was working in the Center for Peace Studies and leading workshops on gender issues. She has finished the Waves Teacher Training with Gabrielle in 2001, and the Heartbeat Teacher Training in 2010. Silvija has been a part of the Teacher Training Staff with Jonathan Horan 2013-2020. She teaches weekend and residential workshops around the world; using her imagination, great variety of music, her grounded way of dancing and her love for the freedom of being in the body to prompt people to discover their personal dance and healing movement. Silvija is a clear, soft, grounded, passionate, experienced and committed teacher.

"Your dedication is inspiring. Your passion is infectious. Your aliveness awakens. Your spirit calls us into the deeper mystery." Karoliina Valointaval, 5Rhythms Teacher
"Silvija embodies 5Rhythms in the most natural, humbling and human way. Her life is her inspiration for the dance floor and in that way her teaching goes straight to the heart. Recommended!" Pauline Van Hezik, 5Rhythms teacher
"I have worked with Silvija for years. She is an excellent teacher, co-facilitator, friend, mother and human being. She embodies the five rhythms in a deep and profound way. She will take you all the way." Jonathan Horan, Executive Director of 5Rhythms Global