Let it Be

Weekend workshop Led by Silvija Tomčik, Croatia
October 13-15, 2023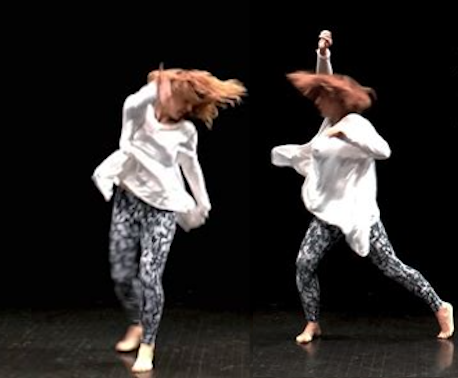 "We have to let our emotions surface, get to know and appropriate them,
have them flowing in our life so that we fear what really threatens us,
get angry at what invades our integrity, cry when we get hurt,
smile when it all goes right, and care about the real needs of others."
Gabrielle Roth

In the same way our bodies are moving, our emotions are moving.
On this workshop we will open up and deepen our curiosity and fascination with the very movement of our emotions. And they move in mysterious ways…
We don't feel linear, how we feel so often doesn't make sense, or doesn't meet ours or others expectations. As in Waves practice we sink deeper into the rhythms of our body, in Heartbeat practice we learn how to trust the flow and the beats of our hearts.
The invitation is to step out from the head and stand right next to our emotions, and hear and see and feel their personal, intimate and direct messages to us.
Relaxing into the wisdom of our body, and supported by all the Waves we have danced, we will move together through the teachings of our heart – how fear protects us, anger defends us, sadness releases us, joy uplifts us and compassion unites us.

Prerequisites: 20 hours of Waves classes or 1 Waves weekend workshop
This workshop counts as 2,5 days of Heartbeat towards the Teacher Training.

When: October 13-15, 2023
Friday, 19:00-21:30
Saturday, 11:00-18:00
Sunday, 10:30-17:00

Costs:
Full price: € 195
Early Bird: € 165 before Augustus 13, 2023
Payment details: NL94 TRIO 0338 4634 53 (D.E.M. Hoog)
BIC code Triodos Bank is TRIONL2U
Please mention "workshop Silvija Tomčik" and your Name.

Discount 20% for 5Rhythms Teachers and Spaceholders.
(Workingteam FULL)

Venue:
Pagodedreef 4, 3564 XS Utrecht (maps)
bus: travelplanner ns.nl

What to bring?
- water bottle & your own cup for tea. We will provide herbal tea & hot water for vegan bouillon
- your own lunch
- several layers of clothing to put on and off during dances, breaks and sharings. Plaid if needed
- towel; showers are available in the changing rooms

Lunch:
There's a panini cafe at 9 minutes walking distance: https://paninofresco.nl

Supermarket:
Dirk van de Broek (13 minutes walking distance), some biological foods
Biological stores in Utrecht Center:
Ekoplaza: Troosterhof 6-7 or Amsterdamsestraatweg 15
Odin: Adelaarstraat 48 or Biltstraat 62-64

Dancers for Dancers, Carpool & Place to sleep offer
When you have a car and are willing to pick up dancers from the railway station, or when you have a place to sleep, Please go to this page

Cancellation:
Whenever you need to cancel before the workshop starts, we refund you your contribution minus € 80 deposit till september 30 2023. Cancelling after September 30 2023, no refund will be possible.
Whenever we need to change the location, we will do our best to keep the venue in Utrecht, or surroundings, with good transport with bus/train. No refund will be possible when you decide not to join because of change of location.
Registration/information: Dorine Hoog (+31) (0) 6 44 154 372, dorine@dorinehoog.nl
Silvija Tomčik, Certified 5Rhythms® Teacher (Waves and Heartbeat level) and Member of the Teaching Staff of 5Rhythms® Global.
Silvija has been organizing 5 Rhythms for 20 years and teaching regularly both nationally and internationally for the last 16 years. She brings her passion in a grounded way, teaching in a clear and imaginative way, blending humour with wisdom.
"Silvija embodies 5Rhythms in the most natural, humbling and human way. Her life is her inspiration for the dance floor and in that way her teaching goes straight to the heart. Recommended!" Pauline Van Hezik, 5Rhythms teacher
Heated tents and small cabins are available for rent. Rates go up from € 115/ 2 nights (1-4 persons)
The dance space is on a 30-40 minutes bicycle drive or 20 minutes car drive.
Or walk to Bilthoven station (about 10 minutes) take the train to Utrecht Central Station and walk in less than 10 minutes to the venue.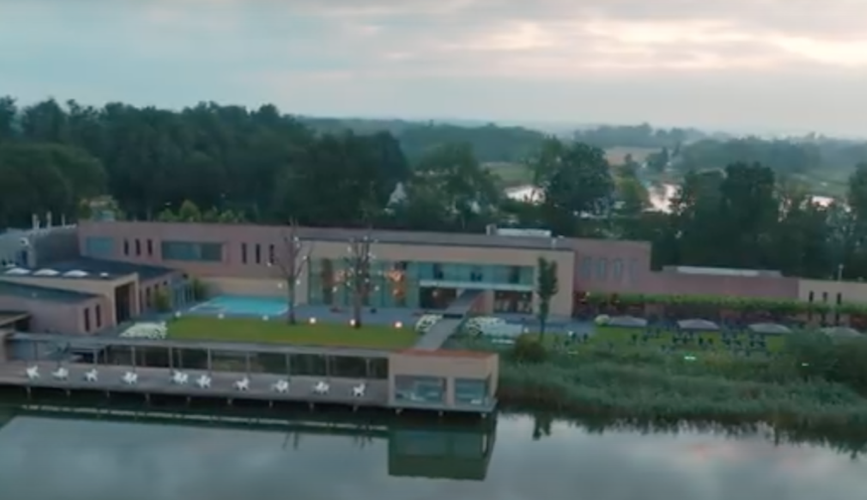 SAUNA
On Saturday there's a possibility to go to the Sauna
Spa Sereen
Saturday evening entree € 32,50
Westbroekse Binnenweg 2a, 3612 AH Tienhoven (Maarssen)
______________
Silvija Tomčik, Zagreb
Silvija Tomčik, was introduced 22 years ago to Gabrielle Roth's teachings through her book Maps to Ecstasy. It was a powerful encounter, which motivated Silvija to begin searching for teachers of the 5Rhythms to begin her dancing path. Since then she has been organizing 5Rhythms workshops in Croatia bringing it for the first time to this part of the world. At the time she was working in the Center for Peace Studies and leading workshops on gender issues. She has finished the Waves Teacher Training with Gabrielle in 2001, and the Heartbeat Teacher Training in 2010. Silvija has been a part of the Teacher Training Staff with Jonathan Horan 2013-2020. She teaches weekend and residential workshops around the world; using her imagination, great variety of music, her grounded way of dancing and her love for the freedom of being in the body to prompt people to discover their personal dance and healing movement. Silvija is a clear, soft, grounded, passionate, experienced and committed teacher.

"Your dedication is inspiring. Your passion is infectious. Your aliveness awakens. Your spirit calls us into the deeper mystery." Karoliina Valointaval, 5Rhythms Teacher

"Silvija embodies 5Rhythms in the most natural, humbling and human way. Her life is her inspiration for the dance floor and in that way her teaching goes straight to the heart. Recommended!" Pauline Van Hezik, 5Rhythms teacher
"I have worked with Silvija for years. She is an excellent teacher, co-facilitator, friend, mother and human being. She embodies the five rhythms in a deep and profound way. She will take you all the way." Jonathan Horan, Executive Director of 5Rhythms Global